Individual/Executive Awards Categories Judging Committee
2018 INDIVIDUAL/EXECUTIVE AWARDS JUDGING CHAIR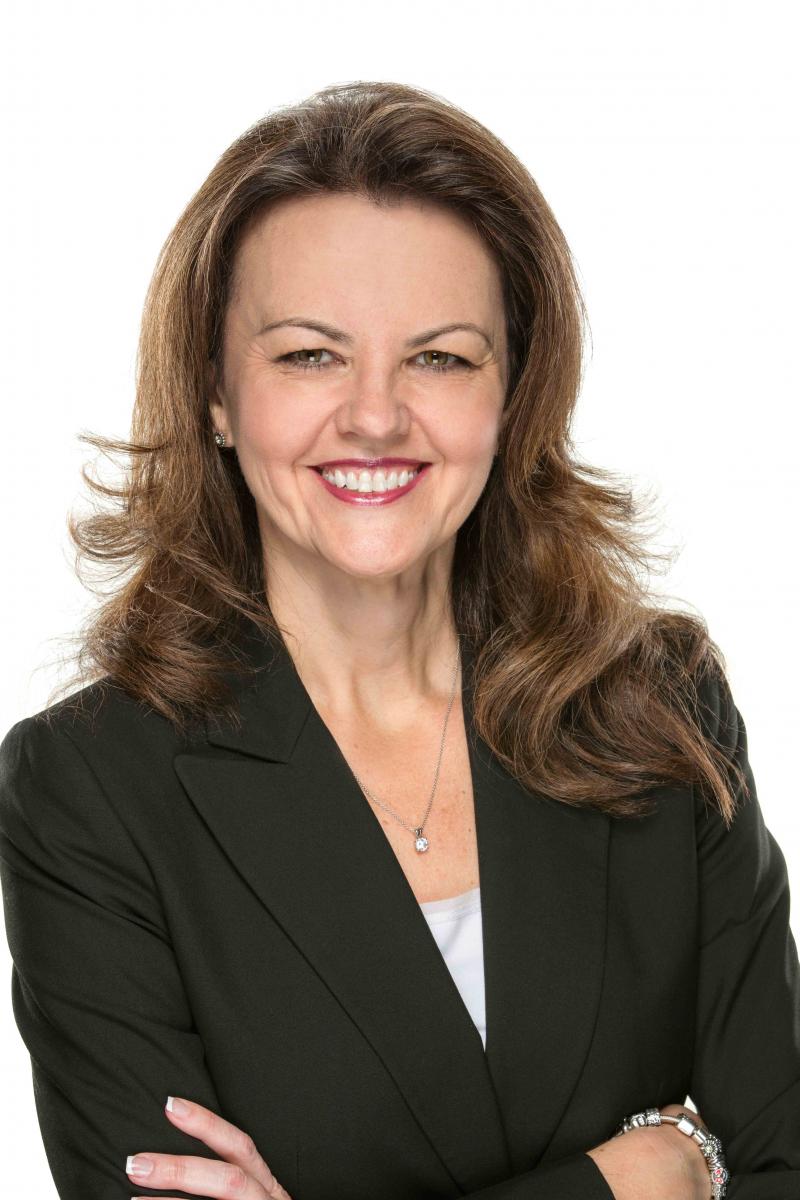 Serena Smith, Division Executive, International Payments
FIS Payments, Dallas, Texas, USA
An award-winning executive and accomplished industry speaker with more than two decades of experience in financial technology, Serena serves as Division Executive of Open Payments and Global Head of International Payments Strategy and Product Management. In her Open Payments role, she has global business and financial responsibility for the Real Time Payments and enterprise payments business. She also leads the $1 billion international payments strategy, innovation, and product organization. 
   Serena joined FIS in 2003 with the Image Solutions Division and has continued to excel and establish herself as a leader in the company. Notably, she has managed the debit business in Norcross, Georgia and served as Chief Client Officer for North American Retail Payments.
   Along with her professional excellence, Serena founded Team FIS (2012) for the Leukemia and Lymphoma Society's Team in Training flagship fundraising program, raising more than $1.84 million. Serena is a stage 4 blood cancer survivor who has personally raised more than $250,000 for The Leukemia & Lymphoma Society through sharing her story.
COMMITTEE:
Amal Al-Najjar, Human Resources Supervisor
Fluor Corporation - Kuwait, Ahmadi, Kuwait
Joycelyn Alleyne, Marketing Assistant
Barbados Public Workers' Cooperative Credit Union, Limited, St. Philip, Barbados
Amy Anda, Director & Health Practice Lead
Credence Management Solutions LLC, Vienna, Virginia, USA
Eleni Antoniou, Executive Consultant
Human Capital & Talent, Rockville, Maryland, USA
Lauren Arthur, Vice President, Group Manager
M Booth & Associates, New York, New York, USA    
Madeline Belfoure, Senior Vice President, Marketing
Elavon, Roswell, Georgia, USA
Madeline Belfoure is a senior marketing leader with over 25 years of experience. She has held several marketing leadership positions, including Elavon, a top 5 global payment processor, a Top 20 U.S. commercial bank and a national real estate finance firm.  Her expertise is in channel marketing and branding.
Gisselle E Cerezo, CEO/ Managing Director
SPOTLIGHT Risk Consulting, LLC, Casselberry, Florida, USA
Shimona Chadha, Senior Director, Head of Marketing: TME, RCPG, LSH & Professional Services
HCL Technologies Ltd, San Francisco, California, USA      
Shimona is a marketing and business strategy professional with around 20 years of experience. Passionate about nurturing client relationships, enhancing customer experience and driving tangible business outcomes. Shimona also leads HCL's Red Ladder Initiative – a gender inclusion initiative aimed at enhancing the representation of women in leadership roles. 
Kim Clark, Principal
Polished Professionals Boston, Boston, Massachusetts, USA
Steven Cook, CMO & Editor
CMO.com, Marietta, Georgia, USA
Pamela Corrie, Chief Restructuring Officer
ABC Carpet and Home, New York, New York, USA
Maria Coyne, President & CEO
UCC Cornerstone Fund, Cleveland, Ohio, USA
Susan Davis, Chairman
Susan Davis International, Washington, D.C., USA
Conny Dorrestijn, Founding Partner
BankiFi Ltd, Bussum, North Holland, Netherlands
Genevieve Dozier, Client Business Executive
First Data, Grandy, North Carolina, USA
Rhona Driggs, President
Volt Consulting Group, Orange, California, USA
Rhona Driggs, President of Volt GlobalSolutions and has spent her 28 years in the industry building a sustainable client delivery model for long-term workforce management and staffing solutions with many of the world's most highly respected companies. As an industry veteran, Driggs embodies a philosophy to challenge the status quo, including being a devoted customer advocate pushing boundaries to ensure customers are satisfied. She is a member of the Global Power 100 list of Women in Staffing and a frequent guest speaker at industry conferences.
Kristy Duncan, Chief Executive Officer
Women In Payments, Toronto, Ontario, Canada
Kristy Duncan founded Women in Payments in 2012, and holds advisory/board roles at a number of fintechs, including FI.SPAN, Digital Retail Apps, and ingeni. Kristy was a judge for the Holt Accelerator and Australia's Finnies Awards.
Donna Embry, CEO
Embry Consulting, LLC, Louisville, Kentucky, USA

Dr. Elijah Ezendu, Chairman of Board
Charisma Broadcast Film Academy, Ikeja, Lagos, Nigeria
Dr. Elijah Ezendu had functioned as Director, Speakers Africana; Chairman Advisory Board, Igbo Filmmakers Forum; Chairman, Motus Health Initiative; Chairman, Charisma Broadcast Film Academy; GCOO, Idova Group; CEO, Rubiini (UAE); Special Advisor, RTEAN; Senior Partner, Shevach Consulting; Chairman (Certification & Training), Coordinator (Board of Fellows), Lead Assessor & Council Member, Institute of Management Consultants, Nigeria; Lead Resource, Centre for Competitive Intelligence Development; Turnaround Director, Consolidated Business Holdings; COO, Rohan; Executive Director, Fortuna, Gambia & Malta; Vice Chairman, Refined Shipping; Director of Programmes & Council Member, Institute of Business Development, Nigeria; Member of TDD Committee, International Association of Software Architects, USA.
Dr. Hüsniye Firate, Researcher
The Ministry of Customs and Trade, Ankara, Turkey
Heisha Freeman, Executive Vice President
The Move Management Center, Dallas, Texas, USA
Verity Froud, Treasurer
Xinja Pty Ltd, Sydney, New South Wales, Australia
Sabine Gessenich, Coach for Lifelong Learning
Lernberatung Ingelheim, Ingelheim, Rhineland-Palatinate, Germany
Sabine is a very patient and highly responsible learning coach professional with more than 30 years experience in project management, research and supervision. She is certified as "NLP Master Practitioner DVNLP for NLP-Psychotherapy and Psychosocial NLP-counseling " , Memory Trainer and Practitioner of Reiki 2nd degree. She worked many years as Industrial Clerk in an International Pharmaceutical Company. Due to her many years of experience as an employee, she has a great deal of understanding for transformation processes. She is member of the Diplomatic Council, which is a global Think Tank and Business Network with UN-accredited Consultative Status.
Linda Ginac, CEO
TalentGuard, Austin, Texas, USA
Linda is the Chairman, President and Chief Executive Officer of TalentGuard. Linda holds a Master's Degree in Career Development from John F. Kennedy University, and an undergraduate degree in Liberal Arts from Norwich University.
Carol Grunberg, Head of Global Key Accounts, Ant Financial/Alipay
Alibaba Group, San Mateo, California, USA
Eileen Heisman, President and CEO
National Philanthropic Trust, Jenkintown, Pennsylvania, USA
Eileen R. Heisman, ACFRE, is the President and CEO of National Philanthropic Trust. She is a nationally recognized expert on charitable and planned giving. Ms. Heisman has been interviewed about philanthropy and donor-advised funds on CNBC, PBS, NPR, CNN International and Bloomberg TV, and by nearly every national newspaper and major trade publication, including the Wall Street Journal, New York Times, Washington Post, Bloomberg, CBS MarketWatch, Financial Advisor, and Investment News. She was among the first fundraising professionals to earn the distinguished ACFRE certification. She has been named five times by NonProfit Times as one of their Power and Influence Top 50, an annual listing of the 50 most influential executives in the philanthropic sector, most recently in 2018. She is also the Association of Fundraising Professionals' 2014 Outstanding Fundraising Professional. Ms. Heisman is currently a member of the faculty at Leadership Philadelphia, as well as an adjunct faculty member at the University of Michigan's School of Social Work graduate program and a lecturer at the University of Pennsylvania's School of Social Policy and Practice. She is a regular lecturer for the Nonprofit Board Leadership Program at the University of Pennsylvania's Wharton School and a member of the Governance Committee for the Nonprofit Leadership Program at the University of Pennsylvania's School of Social Policy and Practice. Ms. Heisman serves on the Advisory Board at New York University's George H. Heyman, Jr. Center for Philanthropy and Fundraising and the University of Michigan's School of Social Work. She is also the Chair of the Board at CultureTrust. Ms. Heisman has a bachelor's degree with honors in psychology from Carnegie Mellon University and a master's degree in social work with a major in social program evaluation from the University of Michigan. She is a member of the third Wharton Fellows Class at the University of Pennsylvania and completed the Executive Program for Philanthropy Leaders at Stanford University's Graduate School of Business.
Joann Hizon, Vice President - Human Resources
SM Investments Corp, Pasay City, Philippines
Zahra Huda, Manager
Waterford Jewelers, Waterford Lakes, Florida, USA
Karen Justice, CEO
Just for Pets, Suffolk Park, New South Wales, Australia
Betül Kahraman, International Marketing Manager
VSY Biotechnology, Istanbul, Turkey
Charlene Kurihara, Vice President, Corporate Branding
Dan Ryan Builders, Rockville, Maryland, USA
Char Kurihara has been in the New Home Construction industry for 20 years. Currently, she is the Corporate VP of Branding for Dan Ryan Builders and Elevate Homes. Active in the Washington Area BIA, she is also a  Hearthstone Humanitarian Judge, a member of the 55+ Housing Council and has been a speaker for the Hanley Wood Housing Leadership Summit. She teaches continuing education for local Real Estate chapters and is a private mentor and coach to sales leaders  Mrs. Kurihara graduated with honors from George Mason University.
Shyamala Soundari Kuppusamy, Product Management Leader
Macys Inc, California, USA
Arrchana Lakshmanan, Marketing Manager
Emerson Automation Solutions, McKinney, Texas, USA
Arrchana is an industrial products and services business development leader with consistent success growing new markets. She holds an MBA from INSEAD, and has gained in-depth exposure in various functions (project management, technology, operations and business development) along the oil & gas value chain. Her brand of leadership and delivering through influence have enabled successful stints at Schlumberger Oilfield Services and Shell. Currently, she is the Marketing Manager for Natural Gas at Emerson Automation Solutions, responsible for global initiatives in new business and product development.
Nancy Langer, Executive
CoreLogic, Dallas, Texas, USA
Nancy is Executive and GM, Real Estate Tax and Payment Solutions, Core Logic. Core Logic is the Industry leader in delivering Insight through Property and Financial Data, Analytics, and Services. Nancy runs the largest division for Core Logic and is helping lead the company in transforming the real estate industry though innovation and optimization of deep data and processing capabilities.
Brandy Lee, Director, HR & Administration
Vinci Construction Grands Projets, Kowloon, Hong Kong
Brandy Lee is Director - Human Resources and Administration for Vinci Construction Grands Projets (SCL 1103 & 1122), a major international construction company, and part of Vinci from France employing more than 185,000 in 800 subsidy companies over 100 countries across five continents. Vinci design, finance, build and operate infrastructure and facilities that help improve daily life and mobility for all.
Anil Machado, Managing Director
T Nell, Sieradz, Lodzkie, Poland
Wendy MacKinnon, CEO & Founder
Digital Retail Apps, Toronto, Ontario, Canada
Wendy MacKinnon is CEO and Founder of Digital Retail Apps and inventor of SelfPay, an award-winning mobile self-checkout app. Previously Wendy consulted to Fortune 100 companies in retail and consumer technologies. Wendy is a recognized thought leader in payments and mobile commerce, and frequent speaker at conferences and events.
Jeanette Maister, Managing Director - Head of Americas
Oleeo, Scarsdale, New York, USA     
Jeanette Maister has been Head of Americas at Oleeo since 2012, driving growth while helping customers solve their hiring challenges. A graduate of Washington University and Columbia Business School, Jeanette was recognized as a 2018 IT Women of the Year finalist, received the Stevie silver 2017 Female Executive of the Year and 2017 SmartCEO Brava Awards.  
Olivia McArdle, Head of  Deposits & Payments
Macquarie Bank Limited, Sydney, New South Wales, Australia
Olivia McArdle is Head of Deposits and Payment Products for Macquarie Bank. She is responsible for the future strategy and continued growth of deposits business and the advancement of payments strategy. Prior to 2014, Olivia was the CFO for Macquarie Group's Technology Division. Between 2006 and 2010, Olivia was the COO of the Infrastructure and Real Assets business of Macquarie. Prior to joining Macquarie, Olivia worked for MLC Limited and PricewaterhouseCoopers. Olivia holds a Bachelor of Commerce (Accounting & Law), a MBA from AGSM (UNSW) and is a Chartered Accountant.
Karen McFadzen, Director, Executive Coach
Vision Training Australia, Sydney, New South Wales, Australia
Karen is a senior executive with a career that has spanned over 30 years across Industries.  Her experience covers Executive roles at Cisco Systems, trustee on the Cisco Systems Foundation board, officer in the Australian Army and leadership speaker.  She is currently utilising her knowledge and experience to coach Executives.
Colin McKillop, Vice President
WECAN, Windsor, Ontario, Canada
Althea Miller, CF APMP, Senior Proposal Manager
First Data Resources, Lawrenceville, Tennessee, USA
Hannah Montroy, Sr. Program Manager, AMZL ACES
Amazon, Bellingham, Washington, USA
Hannah Montroy has over 20 years in leadership experience in areas of Business Transformation including Continuous Improvement, Process Standardization, Leadership Development, Learning Development and Management, Change Management and Project Management. She graduated from Eastern Washington University with a BA in General Management and Human Resource Management with a minor in Communications. She went on to graduate from Regis University with a Masters of Science in Organizational Leadership.
Gracianne Moura Santos, Innovation Lead
FIS, São Paulo, São Paulo, Brazil
Gracianne Moura Santos is Innovation Lead for FIS Innovation Lab in Latin America. Currently leading product innovation initiatives focused on emerging technologies, she has spent the last 10 years working with many companies in different parts of the world helping them craft the best solutions for new products and business development.
Andrea Myslicki, Director Business Development
CSC, Falls Church, Virginia, USA
Angela Olson, Director, Technical Operations Center (Support)
Cofense, Leesburg, Virginia, United States   
Angela Olson is Director of the Technical Operations Center at Cofense, the leading provider of human-driven phishing defense solutions for organizations concerned with their susceptibility to sophisticated cyber-attacks. Since joining in 2015, Angela has transformed the Support organization into an award winning "best in class"  service organization. While expanding into a global support organization, they have maintained a median First Reply time of 22 minutes, Next Reply time of 30 minutes, and a consistent CSAT average of 99.3%. The team won the 2018 Silver Stevie Award for Customer Service Department of the Year Award - Computer Software - 100 or More Employees.
Toni Potter, Director
AMERICAN SYSTEMS, Chantilly, Virginia, USA
Wendy Purvey, CMO
InvitedHome, Boulder, Colorado, USA
Nidhi Raina, Global Head, Personal Excellence and Cultural Transformation
Tata Consultancy Services, Mumbai, Maharashtra, India
Pamela Robinson, CEO
Financial Voyages LLC, Atlanta, Georgia, USA
Ritzi Ronquillo, Vice President and Head, Communication and Corporate Affairs
Holcim Philippines, Inc, Taguig City, Metro Manila, Philippines
Larry Sites, HRIS Manager
King's Daughters Health System, Ashland, Kentucky, USA
Larry Sites, MSA, SPHR, SHRM-SCP, has been in Human Resources at KDHS for almost 20 years. Larry is also a college instructor for HealthCare Administration programs.
 
Jacqueline Teo, Chief Digital Officer
HGC Global Communications, Tsing Yi, Hong Kong
Mumtaz Tharoo, VP of Operations
PayKoncept Merchant Services LLC, Orlando, Florida, USA
Liz Trotter, Financial Advisor
Triple A Financial Services, Kent Town, South Australia, Australia
Mary Uslander, SVP
First Data, New York, New York, USA
Nancy Wang, Founder & CEO
Advancing Women in Product, San Francisco, California, USA
Nancy is an experienced enterprise software product manager and VC, currently leading core product lines and a stealth product line (to be launched 2019) at Rubrik. She continues to be an active angel investor via her chief product advisory role at Buttonwood Exchange, a software-focused investment platform (recently raised a $35m Series C). At Google, Nancy led the development of products for the Google Fiber network infrastructure team. She is a passionate advocate for diversity and is an avid supporter of women empowerment in STEM through founding Advancing Women in Product, a 501(c)(3) non-profit dedicated to providing equal opportunities in tech for men and women. Nancy graduated from the University of Pennsylvania's School of Engineering & Applied Sciences, where she was a Trustee's and Benjamin Franklin Honor Scholar.