2018 New Product Award Categories Judging Committee
COMMITTEE CHAIR: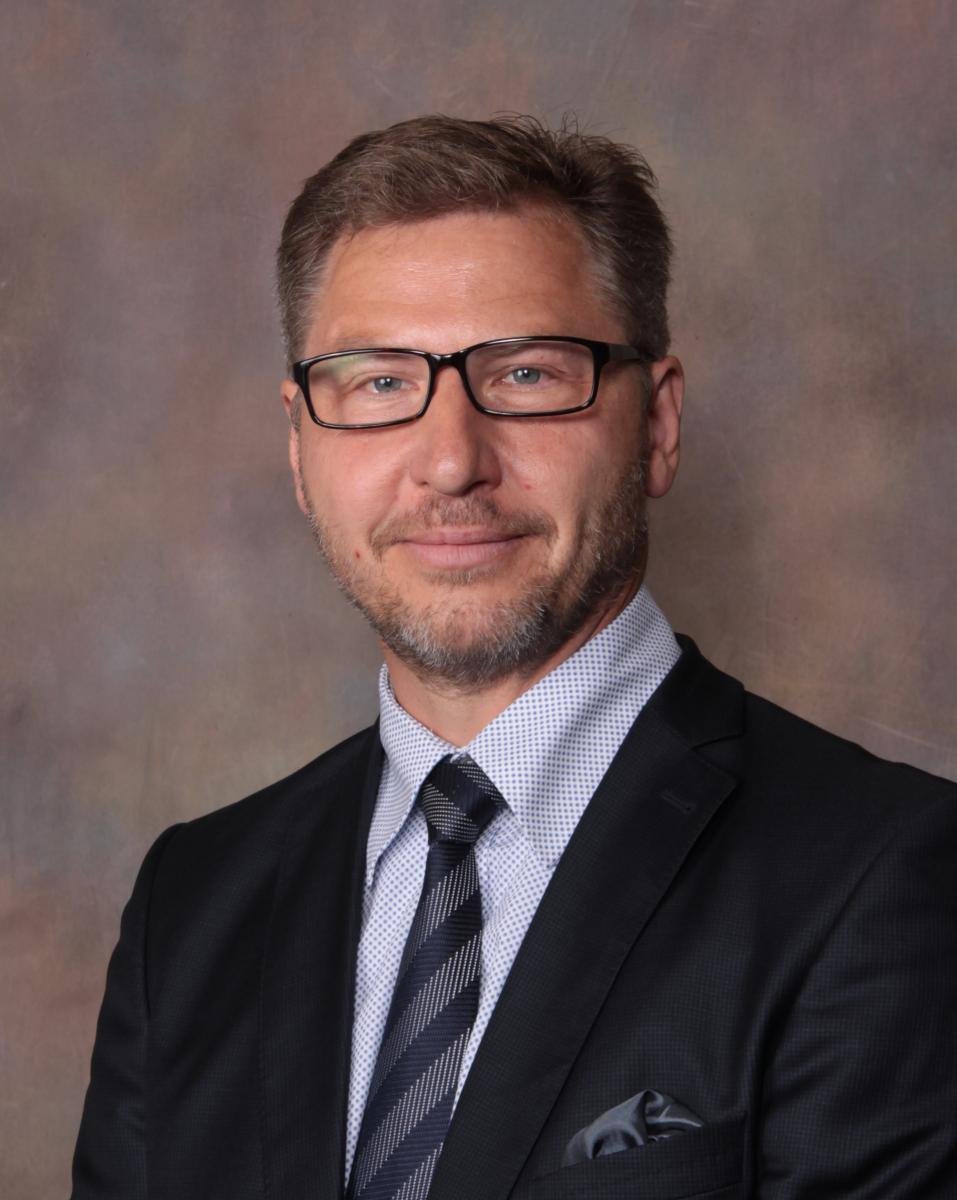 Peter Bachsleitner, Chairman
CrowdConsultants, Berlin, Germany
Peter Bachsleitner is an active Business Angel and Venture Capital Investor in the areas of Digital Services and Clean Energy. He holds a Master of Business Administration from Ludwig-Maximilian University, Munich, and he has a broad international track record as entrepreneur (founder of manager-lounge and CROWDCONSULTANTS), as management consultant (Partner at PCUBED Program Planning Professionals and at Rickert & Co. Executive Search) and as Board Member of multinational corporations (E.ON UK and ISTA North America). During his career as an executive he has had a strong focus on corporate and new product/services development as well as deployment. This led to a passion for coaching entrepreneurs and advising companies on how to navigate successfully through the various stages of venturing and international growth.
   Peter is a multiple Grand Stevie® Award honoree with CROWDCONSULTANTS from Germany, including Entrepreneur of the Year and Best New B2B Product or Service. He also has experiences as a judge for The International Business Awards.
   "It's a great honour to be chairing one of the judging committees," Peter tells us. "As a past Gold Stevie® winner and judge, I know how much it means to win one of these coveted awards. To follow in the footsteps of renowned innovators like AstraZeneca, Cisco, Dell, Microsoft, or Vodafone as winner of a Stevie® for new product or product management is both an inimitable recognition and a unique publicity booster.
   "I'd especially like to encourage start-ups to go the extra mile preparing an entry for one or even multiple categories. Reviewing and documenting the achievements and unique selling proposition of a company is also a valuable investment in sharpening the pitch towards potential clients."
COMMITTEE
Furkan Akbayrak, Founder and UX Principal
Mind the User, Fulham, London, United Kingdom
Furkan Akbayrak is a user experience practitioner for last ten years. He spent most of his time on cognitive approaches in the online travel industry and, he worked with industry leaders such as Booking, Agoda and Kayak. He won 3 Stevie's in the same year in product category before he came to a judge at the awards.

 
Srinivas Dubba, CEO and Founder
Trubiz Partners Inc., Atlanta, Georgia, United States
Srinivas Dubba has been described as a serial entrepreneur, recognizing and  reflecting his success in establishing more than 17 successful businesses over a period of 15 years. During that time, he built and sold two staffing companies. Srinivas has more than 10 years of staffing experience in his capacity as owner and manager.  In 2016, Srini started an e-commerce company in India, and with the implementation of innovative ideas in the B2B market space, the business achieved two million ($2M) dollars in revenue within the first 10 months. Srini and his team received the Business Excellence Award.

Shadiya Mohamed Saleh Baqutayan, Senior Lecturer
University Technology Malaysia, Kuala Lumpur, Malaysia
Dr. Shadiya Mohamed Baqutayan is a psychologist, who earns the degree and master from International Islamic University (IIUM) in counseling and clinical psychology, and the PhD was from University Kebangsaan Malaysia (UKM) in Psychology (stress Management). Licensed counselor from Malaysian Psychotherapy Association (MPA/PM 1-127).  Currently, she is working as a senior lecturer at University Technology Malaysia.
Jim Ducharme, Community Manager
WarriorPlus.com, Las Vegas, Nevada, United States
A former broadcaster and editor, Jim has been working in digital marketing and community management for well over a decade. He's an expert on community engagement via digital channels and is a sought after analyst and commenator. He's now Community Director at the original digital business platform, WarriorPlus.com.

Enas Elgendy, Senior Specialist
Road and Transportation Authority, Dubai, United Arab Emirates      
I have over 12 years of working experience which include 3 years in corporate Strategy and Excellence, with experience in stakeholders studies, Global benchmarking, service innovation, Award participation, participate in Sustainability report, Polices formation and implantations and future shaping.  Also more than 7 years in research Account Manager, independently managing accounts, Research design, Data Analysis, Experienced Strategic Planning Analyst with ability to draw real-life conclusions from data analysis. Adept in database management collection and manipulation of data and generating reports. Specializes in developing growth projects for companies and backing up business planning theories with facts.  Worked with a range of business sectors:, Media, FMCG, Telecom, Education and international companies L'Oreal, Uniliver, J&J Coca Cola, Google, HSBC, Nissan, and consultant TNS, Ipsos and Dubai government e.g. Dubai Customs and RTA.
Mahesh Enjeti, Managing Director
SAI Marketing Counsel, Carlingford, New South Wales, Australia
Mahesh Enjeti, Managing Director, SAI Marketing Counsel and Advisor, Bubblefish, is a passionate brand builder and marketer.  Over four decades he has successfully created new brands, nurtured existing brands, and revived declining brands across diverse sectors and geographies. A Post Graduate in Marketing & Finance from IIM Calcutta, Mahesh is a Fellow of the Institute of Managers and Leaders, CPM Fellow of the Australian Marketing Institute, and a Member of the Australian Institute of Company Directors.  He teaches part-time at the Sydney Graduate School of Management (Western Sydney University) and has been published widely in Australia, UK, USA, and India.
Jorge Garcia, Manager, New Processes
Colorsol Quimica S.L., Miramar, Florida, United States
Betül Kahraman, Senior Product Manager
VSY BIOTECHNOLOGY, Istanbul, Turkey
Sales and marketing professional with nine years of experience in leading multinational companies. Expertise in international marketing, product management and sales channel management.
Muhammad Ali Azhar Kirmani, Chief Operating Officer
TPL Trakker, Hoover, Alabama, United States    
Senior telecom executive with cross cultural & cross continental telecom experience (Asia, Africa & South Pacific). 20 years of industry experience in developing and emerging markets. Proven ability to deliver and execute commercial projects in more than 10 countries. Strong functional skills in strategy and business development. Managed large teams during challenging periods and demonstrated strong interest in developing people. Well versed in GSM 2G, 3G, 4G (LTE – Wimax), M2M projects, Navigation, Telematics & Fleet Management Solution. Specialities: P&L Management, Operations, Commercial, Outsourcing, Vendor Management, Project Management, Process Development & Re-engineering using Six Sigma (Green belt certification from Motorola).
Yarish Kumar, Product Architect
Deloitte USI, Bengalore, Karnataka, India
Yarish is the Product Architect @ Deloitte USI Innovation labs, Bengaluru, India.  He is passionate about Product Development, Cloud Infrastructure Management using Agile and DevOps methodologies. He has 13 years of Information Technology experience - worked with Jamcracker Cloud Broker, Infosys, Envestnet Yodlee Financial Data, Fidelity Investments.
 
Arrchana Lakshmanan, Marketing Manager
Emerson Automation Solutions, McKinney, Texas, United States
Arrchana is an industrial products and services business development leader with consistent success growing new markets. She holds an MBA from INSEAD, and has gained in-depth exposure in various functions (project management, technology, operations and business development) along the oil & gas value chain. Her brand of leadership and delivering through influence have enabled successful stints at Schlumberger Oilfield Services and Shell. Currently, she is the Marketing Manager for Natural Gas at Emerson Automation Solutions, responsible for global initiatives in new business and product development.
Vansh Makh, Head of Machine Learning and Data Science
Balbix Inc., San Francisco, California, United States       
Vansh Makh is a data science and machine learning inventor who has been innovating for the past 10 years in the field of machine learning, signal processing and wireless communications. Vansh currently heads the Machine Learning team at Balbix - a Gartner Cool Vendor startup - where he has been instrumental in building the ML technology of Balbix's product - a predictive cyber security risk assessment and management platform. Prior to that, he had highly productive stints at Qualcomm Research and Qualcomm CDMA Technologies where he built state-of-the art communication systems for over 8 years. He has a Bachelor's degree from the Indian Institute of Technology, Guwahati and a Masters degree from the University of Michigan, both in Electrical Engineering. Vansh holds over 15 patents and is an author of multiple publications.
Sri Ram Nandiraju, Principal Software Developer
Techno-Comp Inc., Somerset, New Jersey, United States
Sriram is a Principal Software Developer in Techno-comp Inc. He has 14 years of experience in IT and has worked in multiple technologies. He previously worked in Sabre Corporation, Infosys Limited.  He has certifications in AWS, Dell Boomi, AHIP and Servicenow.  He published scholarly articles on REST based integrations between Servicenow & Rally, Elasticsearch in CA PPM etc.  He is currently focusing on Blockchain, SmartContracts and Solidity.
Parmod Satija, Director-Product Development
AlphaNet Consulting, Santa Clara, California, United States
Parmod is a passionate and Innovative Senior Product Management & Engineering professional with over 20+ years of experience in different industry verticals which include software, high tech, and Automotive.
Parmod has earned MS in Engineering Management Degree from International Technological University, Silicon Valley USA, another master's Degree from India, Bachelor's Degree in technology from India's Premier Plastics Engineering and Technology institution, Diploma in Personnel Management and Industrial Relation and Diploma in Total Quality management and ISO 9000. He is also Oracle cloud certified professional and have displayed & presented his work at many international exhibitions.
Jung Hieh Shon, CEO
HanaroAdcom, Seoul, South Korea   
CEO of HanaroAdcom, visual design company, for 23 years.  Adjunct Professor of Hanyang University in Seoul.  Director of Korean Women Entrepreneurs Association.  Director of Brand Design Association of Korea.  Commitee of the launch of a presidential committee for social integration's PR department.
Dr. Sanjay Sinvhal, VP-Big Data Consulting and Alliances
Aegis School of Big Data, Data Analytics, Cyber Security & Telecom, Mumbai, Maharashtra, India
Dr. Sanjay Sinvhal has 30+ years of experience (including 11 Yrs in India Air Force in Microwave Communication as a Short Service Commissioned officer) in Telecom in Wireless technologies like M2M / IoT, WiFi, WiMAX, CDMA, GSM, Microwave, UHF/VHF, Infrastructure security, safety as in Smart cities, Broadband Network Planning etc. in different roles such as Practice Head, BU Head, Delivery Head etc. He also has PMP & CWNA certifications.
Julian Stubbs, Strategic Management Consultant
Independent, London, United Kingdom
With a career that started in Advertising, moved on to Marketing, Strategic and Portfolio Management and New Business Development in BT and concluded as a Senior Lecturer in Marketing & Business my career has touched most aspects of marketing and portfolio management, both as a practitioner and university teacher.
Jacqueline Teo, Chief Digital Officer
HGC Global Communications, Hong Kong
Jacqueline Teo is the Chief Digital Officer for HGC Global Communications. She is responsible for technology and digital capabilities for customers and internal staff. This includes strategy, roadmap, architecture, delivery, support services as well as P&L accountabilities. Over the last 25 years, she has led significant technology transformations across large and complex organisations.  Jacqueline has held several C-level positions globally in the telecommunications, media and entertainment industries. She has been a key player in creating industry game changes and shifting the paradigms for her customers. Technological progress, ubiquitous access to technology and technology to improve our lives are her passions.
Aykut Üstün, HR & Organizational Development Manager
Has Gida A.S. (Panda Ice Cream), Istanbul, Turkey
Aykut Ustun graduated from Marmara University Records and Information Management Department in 1993. At the same year he was hired by Aygaz which is Turkey's market leader in LPG distribution.  He was appointed to Akpa A.S. which is another Koc Holding affiliate as HR Manager in 2002. By the  end of 2008, he started his new job at  Opet Petroleum as HR Manager. He leaded Opet HR and Management System teams.  In July 2015 he appeared as HR Coordinator of Tupras Izmit Oil Refinery. By April 2018, he shifted his career as HR&Organizational Development Manager of Panda Ice Cream.
Young Kug Won, Executive Creative Director
Solcom co., Ltd., Gangnam-gu, Seoul, South Korea